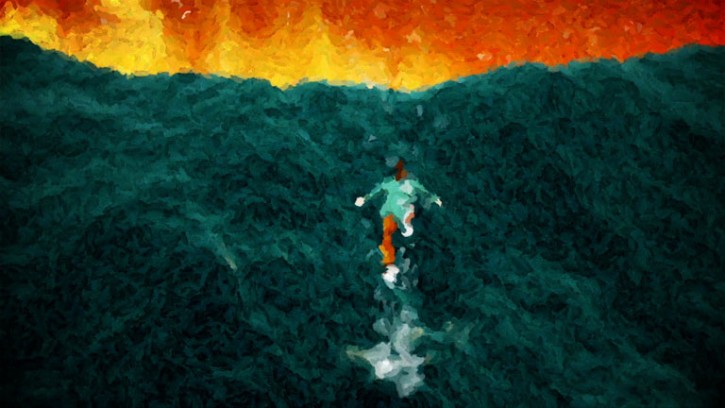 Western Sunrise promo made with iPad
Watch and marvel at Whit Alexander's beautiful impressionist-inspired artistry in his music video "Western Sunrise" for Art Decade. If you think the amazing paint brush strokes, the vivid colors or the engaging decoupage were done using super powerful expensive software, think again.
At the time he started working on the video, Whitney didn't even own a computer, but he had a solid idea and the suggestion from the band to create an animated painting. Extensively using the Procreate app for iPad mixed with his own knowledge of After Effects and Mocha, he managed to put together a powerful animated painting of a pas-de-deux between a man and the sea that evokes the paintbrushes of both Van Gogh and Monet, but also reminded us of the work of the Italian painter Enzo Cucchi (popular in the 1980's). Even the falling videos of Dutch poetic conceptualist Bas Jan Ader come to mind.
Don't forget to check out the video's Making of:
By Maria Dicieanu zp-pdl.com https://zp-pdl.com/emergency-payday-loans.php займ экспресс спбденежный займзайм деньги сразу