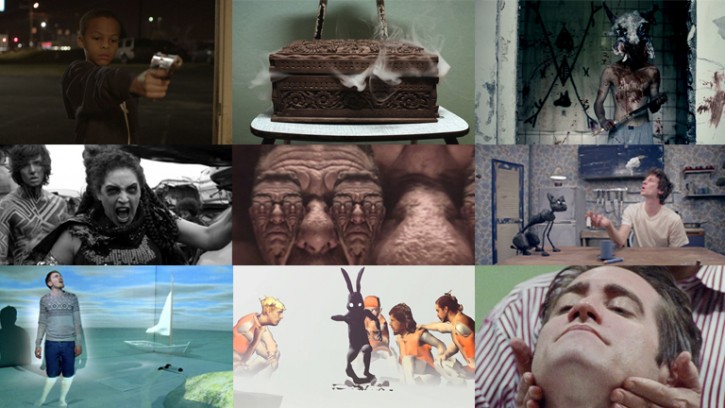 Best of 2pause 2012
December might be the "month of the lists", but we've decided to give a fair chance also to the lovely promos launched at the end of the year. Coincidentally none made our top 10 list, but hey! at least we tried! 2012 was an amazing year for cutting edge music videos, and we really had a tough time picking the best, but in the end we managed to compile a list with the most 2pause of them all. So check out our entries:
M.I.A – Bad Girls
There's hardly any "best of 2012 music videos" list without M.I.A in it and we make no exception. Because this promo is simply WICKED! And we watched it for like a gazillion times wishing we could drive cars like that… Plus we're hardcore fans of Romain Gavras!
The Shoes – Time To Dance
Jake Gyllenhaal… Need we say more? He creeped us out with his killer moves, he gave us nightmares with his evil looks but also touched us with his inability of expressing himself thorough dancing. Overall, an unforgettable experience!
Spiritualized – Hey Jane
The story of drag queen and single mum Jane, unable to save her kids from the vicious system she's part of, was definitely the most emotional reflection on our messed up society we've seen all year. Thanks AG Rojas!
Caspa ft. Keith Flint – War
The downside is we don't see Matt Lambert directing music videos as often as we'd like… On a positive note, when he does promos, we're bound to remember them as there's no better master of the poetry of anarchy.
Justice – On'N'On
Long time no see music videos from Alex Courtes. So we saluted his come-back with this hypnotizing video for Justice which we didn't mind seeing on and on and on….
Noisia – Tommy's Theme
Black & white poetry emerged from the hands of talented Dutch director Sil van der Woerd. Captivating visual effects that fit the audio like a glove!
Liars – Brats
Because we're all about cutting edge and creativity we could not not salute Ian Cheng's innovative way of using motion capture. The fact that he applied this technique on the super well known story of the rabbit and the hunter, which we got to see in a new light, made the promo even more brilliant for us!
Gotye – Easy Way Out
It was a great year for Gotye having launched 4 very different and very creative music videos. Though dazzled by all of them, in the end we decided to go for the one we simply could not get enough of. Plus who could resist the super sweet cat?
Karin Park – Fryngies
Might not seem like an obvious choice, but it was the video that made us think we definitely must have a Nordic Wave category on 2pause. A real Pandora box opener!
Willow – Sweater
Definitely the most simple but effective concept we've seen all year! Dare to disagree?
https://zp-pdl.com/emergency-payday-loans.php https://zp-pdl.com/get-a-next-business-day-payday-loan.php частный займ спбзайм на яндексзайм без отказа на киви